How to Buy Postal Uniforms
For many postal employees, the uniform buying process can be a little intimidating. With so many choices in postal uniform products and a wide array of vendors, it can be difficult to know where to begin.
Below is an excerpt from our "How to Buy Postal Uniforms" guide. You can find the complete article on our Postal Uniform blog, or click here to download a printable version.
1) Research the postal uniform vendors on the internet. (Some websites have a great listing of vendors and provide tools for comparing them.) As you go to each postal uniform vendor's site, ask:
Does the postal uniform vendor provide a full-allowance discount?
Do they provide good customer service? (check their testimonials)
Does the postal uniform vendor offer a satisfaction guarantee?
Do they provide quality products?
Are the postal uniform items Union Made in the USA?
While the answer to some of these questions may not be important to all of you, to save you time, the answer to ALL of the questions above is YES for Postal Uniforms Direct.
Postal Uniform
Vendor #24702



UNION MADE
IN THE USA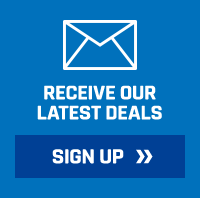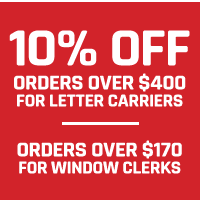 ---
2017 Postal Employee
Calendar & Planner
Request FREE Postal
Uniforms Direct Catalog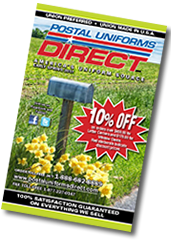 ---
Check your postal uniform allowance & anniversary date!!
Call: 800.287.5003
Office Hours:
M-F 8am-5pm (CST)

Order Postal Uniforms
888.682.8889 (toll free) or
913.764.4488
FAX
877.227.0167 (toll free) or
913.495.5548